CIPHER-8
Launch week: Esty8nine showcase & high-level gameplay
---
Hey everyone!
Thank you for checking out CIPHER-8 during its launch week! The game received quite a bit of positive feedback all over social media so far, which is really nice. I'm also happy the release trailer got some kudos as I was finally able to put all these years of meme research (ahem) to good use. 😝
On top of that, I'm honered that none other than my favorite indie game streamer Esty8nine made the game his first showcase of 2022! As usual he went all in, so I put together this little emotional rollercoaster highlight reel:
And since Esty kind of officially started the highscore chasing with that stream, I decided to record one of my own matches as an initial measuring stick.
Can you beat 100 points in blitz mode?

By the way, this is my second "bigger" project for the PICO-8 fantasy console (the first one being Martial Cards). Developing for this platform for a little more than a year has been an absolute blast. The community is full of amazingly talented creators and puts a huge emphasis on sharing, learning and experimentation. Super fun!
Celebratory GIF including a bunch of PICO-8 game jam projects of mine: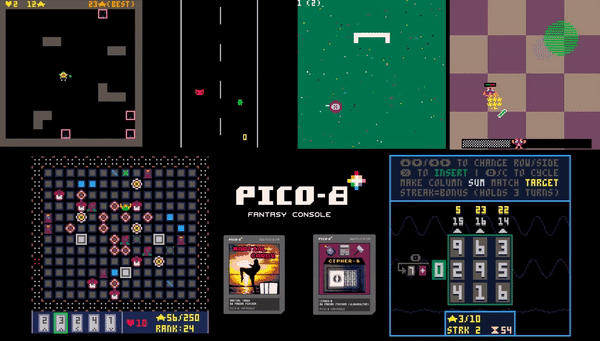 Have a great, safe and healthy start into the new year and take care!
And feel free to say hi on Twitter for more updates, indie game tips, design essays and all that good stuff! :)